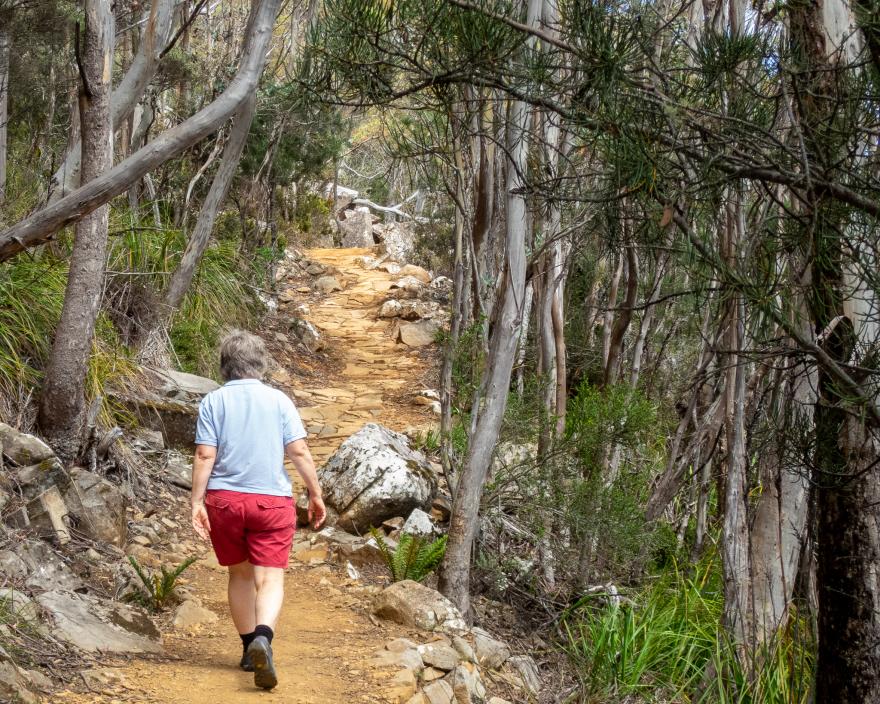 Location:
The Springs
kunanyi/Mt Wellington TAS 7054
Australia
Anne McConnell will guide us on an excursion of the Springs, kunanyi/Mount Wellington on Saturday 20th November. Please note that the excursion will be cancelled should the weather be unsuitable.
We meet at 10am for a short distance easy walking tour exploring the history of scenic tourism through the heritage sites at the Springs. 
This will not require any long distance walking, only a small amount of climbing/descent (from the Lower Springs to the Upper Springs and return, which will be on well-made paths. 
Limit 20 participants. 

Lunch will be from 12 noon to 1pm at the Springs, so please bring your lunch or buy something at the Lost Freight Café at the Springs.

From 1pm to 3:30pm, a longer walking tour will start from Springs out to Junction Cabin area and back using the Lenah Valley Track, Shoobridge Track, and Sawmill Track, experiencing early 1800s to Depression period tracks and visiting a selection of historic huts. 
This will involve circa 7 km of walking, including some steep up-and-down sections, suitable for fit to moderately fit walkers. 
Limit 12 participants.
Please bring comfortable walking shoes and wet weather gear (there is limited shelter if it rains). For those doing the afternoon part of the excursion, please also bring water. Bookings are essential as numbers are limited. 
Book asap with Ian Terry (ph: 6234 9979). 
email: ianterry@netspace.net.au