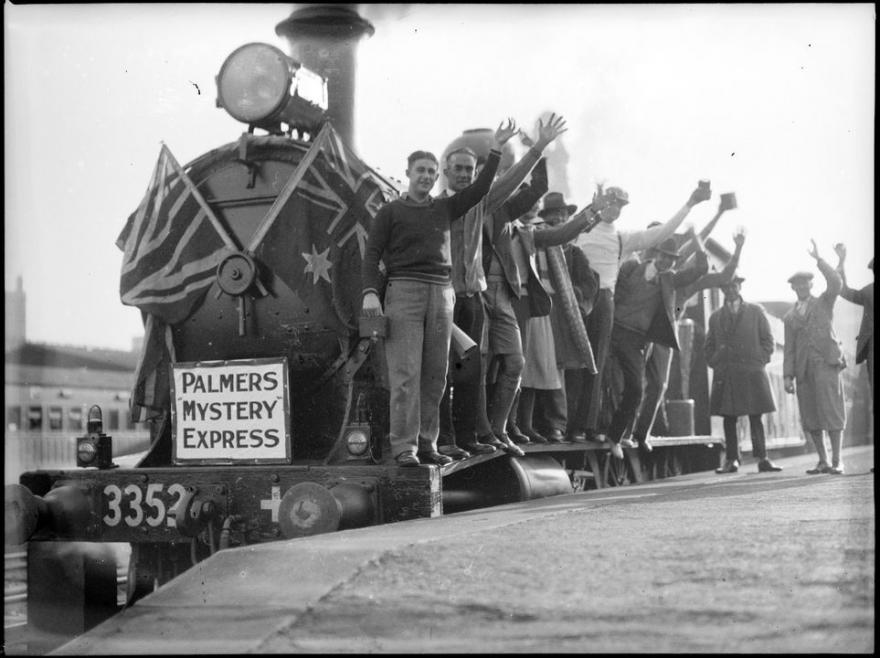 Location:
Legacy House Function Room
159 Macquarie Street
Hobart TAS 7000
Australia
On the King's Birthday, 6 June 1932, 1700 people left Melbourne's Flinders Station on Australia's first ever mystery hike express, its destination a well-kept secret until departure. Over the next four months, thousands of people around Australia participated in similar excursions designed to turn a profit from hiking. The concept was simple. Curious day-trippers in search of something to do on a Sunday paid a cheap flat fare for a return trip to an unknown destination. Participants usually hiked 12-15km between two stations, with tea breaks and musical entertainment adding to the day's conviviality. The Tasmanian response to this commercialised form of hiking has been ignored by historians. In this talk Kirstie Ross explores the local contexts that shaped mystery hiking in Tasmania, providing a lens on popular culture, commercial leisure, and modernity in the state in the 1920s and 30s.
Kirstie Ross has worked in the cultural heritage sector since 1999. Holding an MA in history from Auckland University, her research encompasses twentieth century social history, the Great War, environmental history, material culture studies, and the history of museums and their collections. At present she is Senior Curator Cultural Heritage at the Tasmanian Museum and Art Gallery. In her previous role as Curator History at the Museum of New Zealand Te Papa Tongarewa (2004-2018) she curated numerous temporary and permanent exhibitions and co-authored with Kate Hunter, 'Going Bush: New Zealanders and Nature in the Twentieth Century'. Kirstie is also a Director on the West Coast Heritage Centre Board, an AMaGA Tasmanian branch committee member, and Reviews Editor for Museum History Journal.
Image: Second Sydney mystery hike, 10 July 1932. Ref: 94/63/1-57/2. Collection: Museum of Applied Arts and Sciences. Photographer Tom Lennon