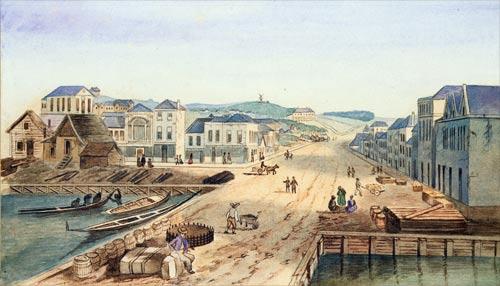 Location:
Legacy House Function Room
159 Macquarie Street
Hobart TAS 7000
Australia
Presenter:
Kristyn Harman
In the 1840s, Britain's New Zealand and Vandemonian colonies underwent significant transformations that proved to be turning points. Aotearoa New Zealand became a crown colony following the signing of its founding document, the Treaty of Waitangi (1840), while the convict colony of Van Diemen's Land (now Tasmania) was the site of a unique experiment in penal discipline as the convict probation system was implemented. Into this mix stepped Spanish-born and American-raised black whaler Emanuel Lewis, who traded his oceanic voyaging for a terrestrial-based Antipodean lifestyle. This floating frontiersman became embroiled in three court cases across the Tasman world, intimate readings of which reveal aspects of the illicit informal economies that were also flourishing at the time in Aotearoa New Zealand and Van Diemen's Land, while also showing that Lewis remained linked to a wider maritime network.
Kristyn Harman is an Associate Professor in History within the University of Tasmania's School of Humanities, and the Deputy Chair of Academic Senate. She specialises in academic governance, as well as in researching and teaching about cross-cultural encounters across Britain's nineteenth-century colonies, and twentieth-century Australasia.