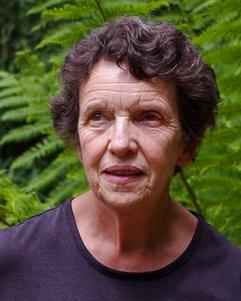 Name:
Alison Alexander
Committee position:
Editor
Alison was born and educated in Hobart, Tasmania, graduating in History from the University of Tasmania in 1970, and with Honours in 1974. She trained as a teacher but began writing commissioned histories of many Tasmanian institutions, clubs and regions, greatly enjoyed working with her various employers, interviewing thousands of Tasmanians over more than thirty years. She was also commissioned by the Office of the Status of Women to write a history of Australian women, as part of the anniversary of federation celebrations and has written biographies. These includeThe ambitions of Jane Franklin which won the National Biography Award in 2014, and her biography of artist Patricia Giles which won the 2022 Dick and Joan Green Family Award for Tasmanian History. In total, Alison has published more than 30 books, her most recent being a history of Tasmania's movement to end transportation and win self-government. Since 1983, she has published 35 papers in THRA's Papers and Proceedings. She has edited the Companion to Tasmanian History, published by the University of Tasmania in 2004, and three books for Convict Women's Press.
Alison joined the THRA committee in 1983, when members still wrote out addresses for mailouts by hand. Except for two years, she has been a member ever since. She has served three terms as president, and has been the editor since 2015.  She is also a member of the Female Convicts Research Centre and its sister body, Convict Women's Press, and she is patron of the Tasmanian Family History Society. She often addresses groups, historical and general, on various historical topics.
Alison was made a Life Member of the Association in 2021.