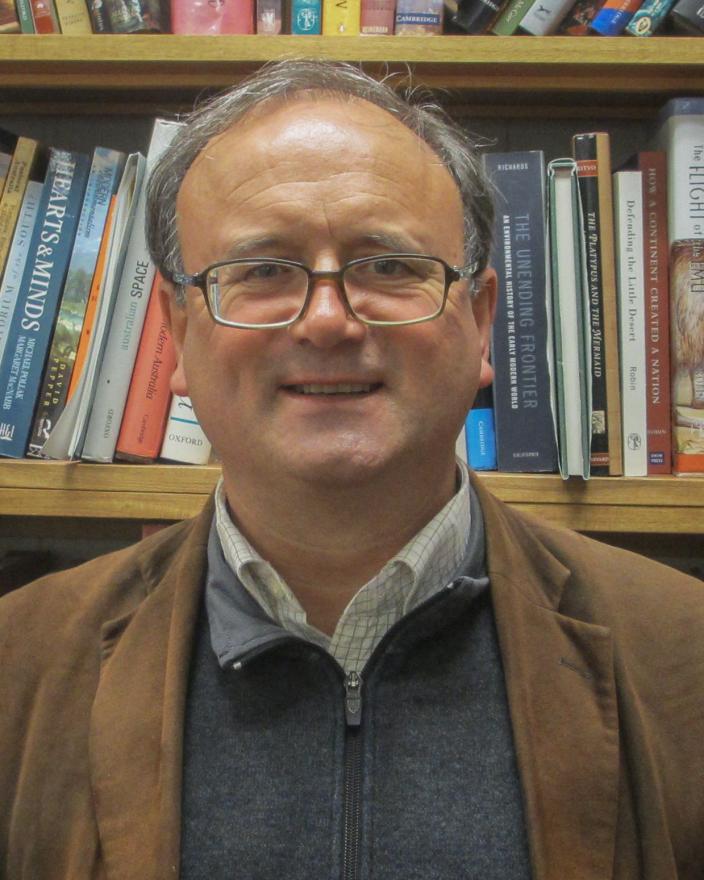 Name:
Stefan Petrow
Committee position:
Newsletter Editor
Stefan Petrow was born in Hobart and attended New Town High and Elizabeth College. He was educated at the Universities of Tasmania and Cambridge. From 1980 to 1999 Stefan worked in the UTAS Library, mainly as Law Librarian and a period as Special Collections Librarian with responsibility for the Royal Society Library, Government Publications and Rare Books. From 2000 Stefan taught Tasmanian, Australian, and European History at UTAS until June 2020 when he became an Emeritus Professor of History. He was a member of the Committee of the Centre for Tasmanian Historical Studies (1996 to 2012) and Director (2013 to 2020). He edited Tasmanian Historical Studies (2001-2002, 2006, 2009, 2011 to 2019). He has been a member of the Tasmanian Working Group of the Australia Dictionary of Biography since 1988 and Chairman and member of the Editorial Board since 2011.
Stefan's main areas of research have been in legal history (with a particular interest in policing history), urban history (with a particular emphasis on town planning history), and cultural history. While Tasmania is his geographical focus, he has also written on aspects of the history of London, Queensland, Victoria, New South Wales, New Zealand and America. His books include Policing Morals: The Metropolitan Police and the Home Office 1870-1914 (Oxford, 1994), Sanatorium of the South? Public Health and Politics in Hobart and Launceston 1875-1914 (Hobart 1995), Going to the Mechanics: A History of the Launceston Mechanics' Institute 1842-1914 (Launceston, 1998), Growing With Strength: A History of the Hobart City Council 1846-2000 (Hobart, 2008) (with Alison Alexander), and Dr. Edward Swarbreck Hall: Colonial Medical Scientist and Moral Activist (North Melbourne, 2016) (with Carey Denholm).
Stefan is a Fellow of the Royal Historical Society, the Planning Institute of Australia and the Federation of Australian Historical Societies. He has been a member of THRA since 1990. He has served on the Executive Committee of THRA (1991-6, 1998 to present), was Vice-President (2003), and served two three-year terms as President (1994-6, 2004-6). 
Subscribe to email list:
Subscribed to Members